APPENDIX 4: COMMITMENTS FOR WASTE MANAGEMENT AND DISPOSAL
Commitments for waste management and disposal as at 1 January 2016 are set out in the schedule below, and include sites for:
Waste management (non-inert and inert),
Non-inert waste disposal,
Inert waste disposal,
Hazardous waste management and disposal,
Radioactive waste disposal, and
Sewage and waste water treatment.
Permission end dates are included for all commitments as per Article 28 of the Waste Directive Framework. Where the end date is noted as N/A (not applicable) this means that no end date is set out in the planning permission and so the facility should be considered to be permanent.  
Appendix 4a: Waste management (non-inert and inert)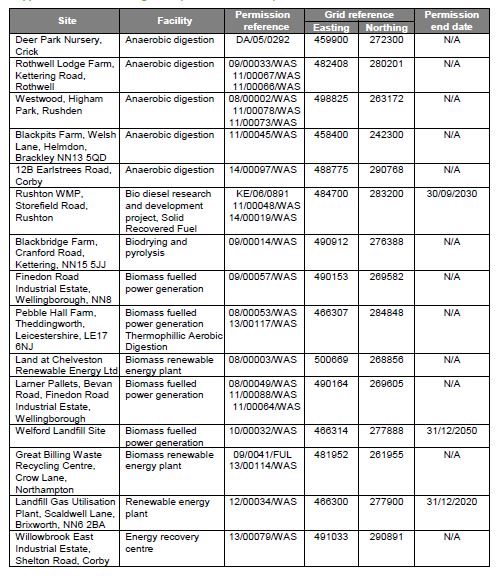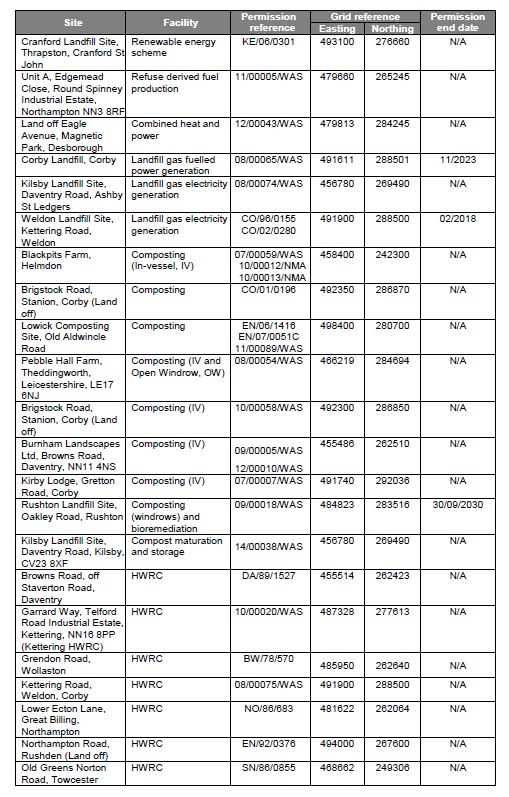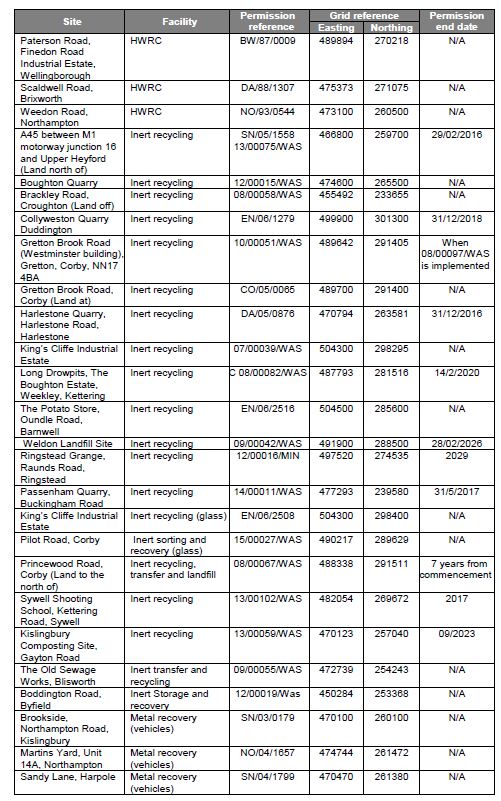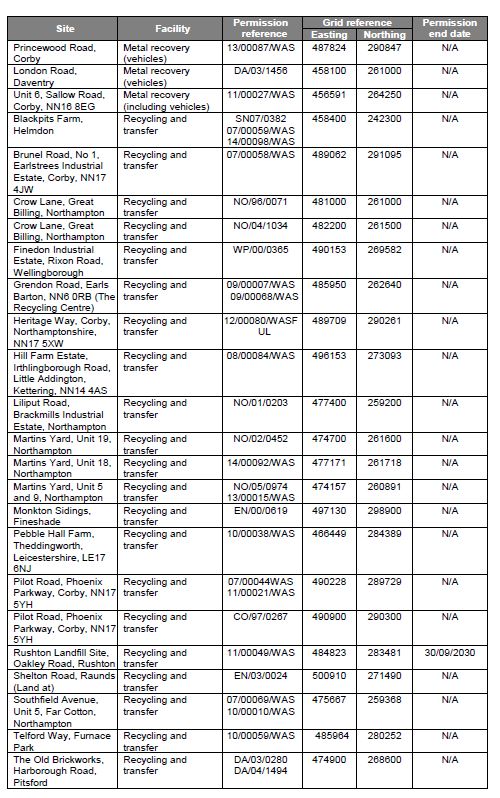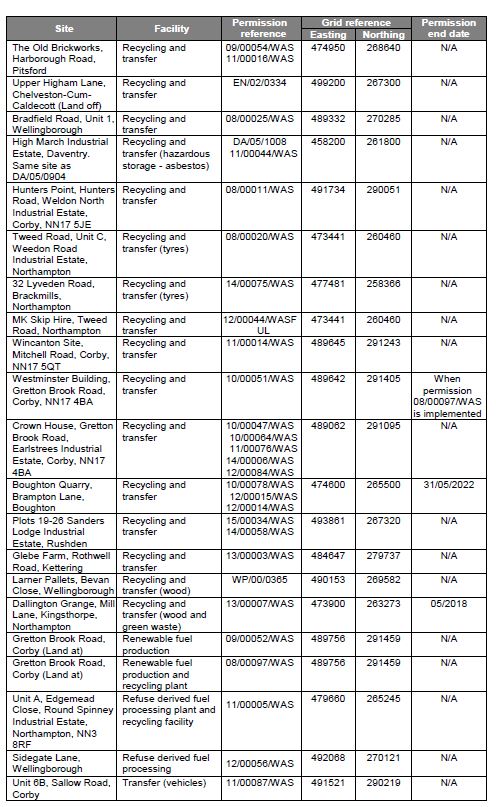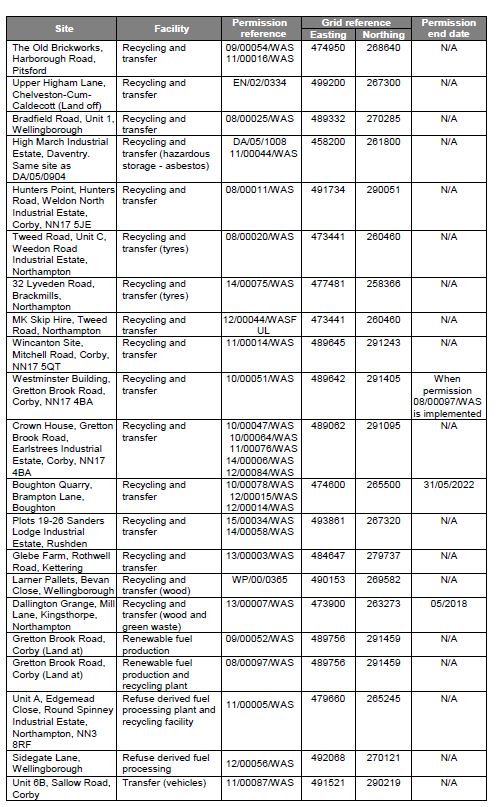 Appendix 4b: Non-inert waste disposal

Appendix 4c: Inert waste disposal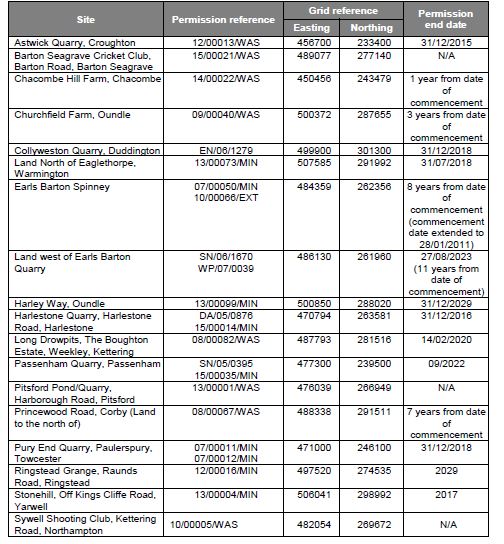 Appendix 4d: Hazardous waste management and disposal

Appendix 4e: Radioactive waste disposal

Appendix 4f: Sewage and waste water treatment